Stouchi Offical
[All New] Bicycle Bell with AirTag Mount
SKU: AIR3-Black
Fits 22-25mm diameter bicycle handlebars
Compatible with the Apple AirTag (not included)

Waterproof - Contains a waterproof ring to prevent water from entering the air pendant.
Easy installation with tools
Proprietary design
Das unauffälligste und praktischste Airtag-Versteck am Fahrrad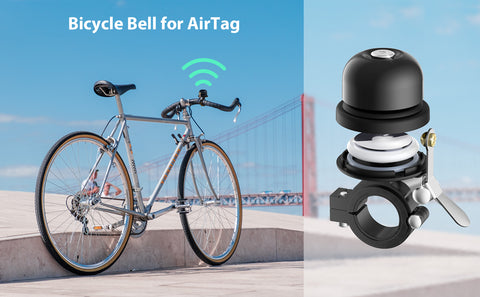 Viele Menschen haben Angst vor Fahrraddiebstahl. Also habe ich nach einer Möglichkeit gesucht, den Standort meines Fahrrads zu verfolgen. Nachdem ich verschiedene Tracker verglichen hatte, fand ich die beste Methode, den Airtag-Tracker in Verbindung mit dem Apple-Telefon zu verwenden. Aber dann habe ich mich in Gedanken verirrt, wo verstecke ich am besten einen Airtag?

Es gibt eine Vielzahl von Produkten auf dem Markt, die Airtag helfen können, sich auf Fahrrädern zu verstecken. Sie helfen, den Airtag auf dem Fahrrad zu verstecken, aber nicht genug, um den Airtag "unsichtbar" zu machen. Bis ich Stouchi Airtag Fahrradklingel entdeckte. Ich rief aus, dass es das war, was ich wollte!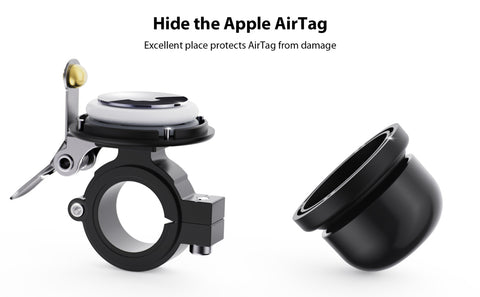 Vom Aussehen

Stouchi Airtag Fahrradklingel sieht ähnlich aus wie eine traditionelle Fahrradklingel. Bitte seien Sie versichert, dass ein Fahrrad mit dieser Klingel niemals bemerkt wird, wenn es neben einer Reihe von Fahrrädern mit normalen Klingeln steht. Dies erhöht die Sicherheit des Verstecks von Airtag, denn je häufiger es vorkommt, desto unwahrscheinlicher ist es, dass Diebe es vermuten.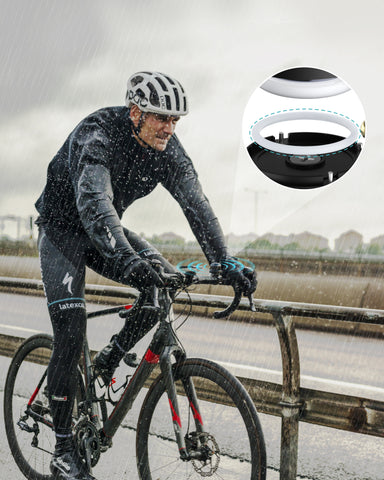 Einsatzbereich: Alle Bikes mit Lenkerdurchmesser 22mm-25mm

Egal, was Ihr Fahrrad ist, Rennrad, Mountainbike, BMX-Fahrrad, Kinderfahrrad, Erwachsenenfahrrad, Roller, E-Scooter und so weiter. Solange Ihr Lenkerdurchmesser zwischen 22 mm und 25 mm liegt, wird es funktionieren.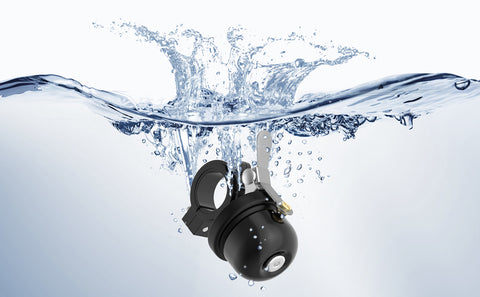 Installationswerkzeug im Lieferumfang enthalten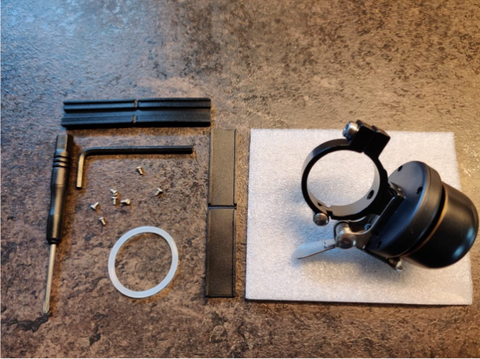 Free Shipping - Available in US, UK, DE, FR, ES, IT, SE
Free Shipping Global- Orders over US$59.00 - ALL products available for Other countries or regions
We will make every effort to deliver your package ASAP. However, additional time may be required due to invalid addresses and custom clearance issues.
If there is any shipping issue with your package , you must contact Customer Support within 180 days after your order was placed.
August 20, 2013: This day marks Stouchi's first Amazon order in the US.
2014: Stouchi quickly expands with global sales exceeding $1.5 million.
2015: Another stellar year sees Stouchi's global sales reaching beyond $3.8 million.
June 8 2016: Improved and upgraded, Max V2.0 is now available in all future Stouchi products to acclaim from consumers around the world.
September 13, 2017: To coincide with the release of the Google Pixel 2, Stouchi launches their industry leading Hi-Fi headphone audio adapter to praise from tech critics in America and Europe. 
January 2018: Stouchi's global registered members exceeds 400K.